Find out what's growing & when!
The Elmhurst Farmers Market is one of Elmhurst's great local markets and a family friendly must do event, popular with locals and visitors alike.
Enjoy boutique style shopping every Wednesday from 7am to 1pm from June to October in the York & Vallette Business District.
Follow the Elmhurst Farmers Market on Facebook for regular updates on each week's event!
Produce you can expect
Here is a Chicago Area Harvest Calendar guide letting you know what types of fruits & vegetables grow at which times.
You may ask how precise are the calendars?
Well, they are as precise as the weather! Which means, they can vary by 1 to 2 weeks.
Expect to find…
Asparagus • Beets • Blackberries • Blueberries • Broccoli • Cabbage • Cherries • Collards • Green Peas • Lettuce • Mushrooms • Peaches • Radishes • Raspberries • Snap Beans • Spinach • Strawberries • Summer Squash • Turnips & Turnip Greens
1

Farmers Market in Elmhurst
22

Markets this Year
25+

Booths
7a-1p

Wednesdays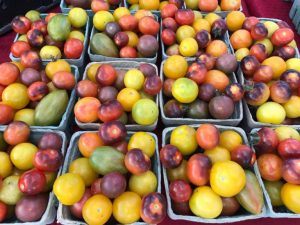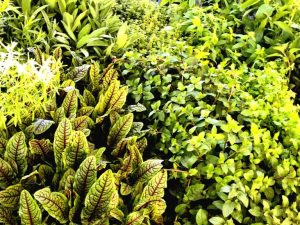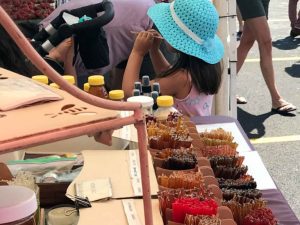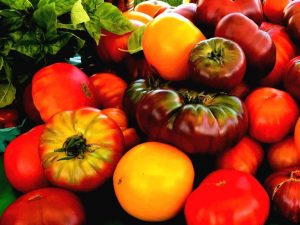 – June –
6/1 – TBD
6/8 – Elmhurst Park District / Citizens Climate Lobby Education
6/15 – Elmhurst History Museum / City of Elmhurst
6/22 – TBD
6/29 – DuPage County Farm Bureau
– July –
7/6 – City of Elmhurst
7/13 – Elmhurst History Museum
7/20 – Elmhurst Park District / City of Elmhurst
7/27 – York Community High School Alumni Association / City Of Elmhurst / Elmhurst Public Library
– August –
8/3 – City of Elmhurst
8/10 – Citiznes Climate Lobby Education / City of Elmhurst
8/17 – Elmhurst History Museum / City of Elmhurst
8/24 – Elmhurst Park District
8/31 – TBD
– September –
9/7 – Breastfeedingusa.org / City of Elmhurst
9/14 – Elmhurst Public Library
9/21 – TBD
9/28 – York Community High School Alumni Association / Breastfeedingusa.org / City of Elmhurst
– October –
10/5 – TBD
10/12 – Citiznes Climate Lobby Education / City Of Elmhurst
10/19 – Breastfeedingusa.org
10/26 – TBD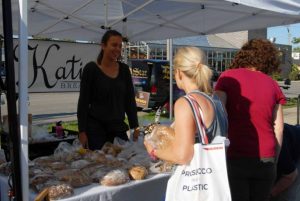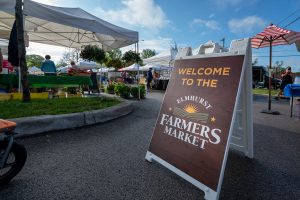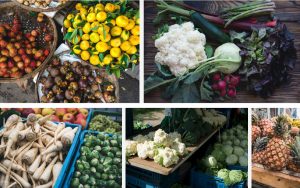 – June –
6/1 – Great American Exteriors, Brent Farmers Ins, Nettle Creek Foods Inc, Elmhurst Brewing Company
6/8 – Great American Exteriors, Smile on a Dog, Mind and Body essentials
6/15 – Great American Exteriors, Tail Gate for Dogs
6/22 – Great American Exteriors, Smile on a dog, Elmhurst Brewing Company, Fitness Formula Clubs
6/29 – Great American Exteriors, Smile on a Dog, Purse-Ona
– July –
7/6 – Great American Exteriors, Nettle Creek Foods Inc, Fitness Formula Clubs
7/13 – Great American Exteriors, Brent Farmers Inc, Nettle Creek Foods Inc, Elmhurst Brewing Company
7/20 – Great American Exteriors, Tailgate For Dogs, Mind and Body Essentials
7/27 – Great American Exteriors
– August –
8/3 – Great American Exteriors, Elmhurst Brewing Company, Fitness Formula Clubs
8/10 – Great American Exteriors, Nettle Creek Foods Inc
8/17 – Great American Exteriors, Mind and Body Essentials
8/24 – Great American Exteriors, Nettle Creek Foods Inc, Elmhurst Brewing Company
8/31 – Great American Exteriors
– September –
9/7 – Great American Exteriors
9/14 – Great American Exteriors, Fitness Formula Clubs , Mind and Body Essentials
9/21 – Great American Exteriors
9/28 – Great American Exteriors
– October –
10/5 – Great American Exteriors
10/12 – Great American Exteriors, Mind and Body Essentials
10/19 – TBD
10/26 – Great American Exteriors